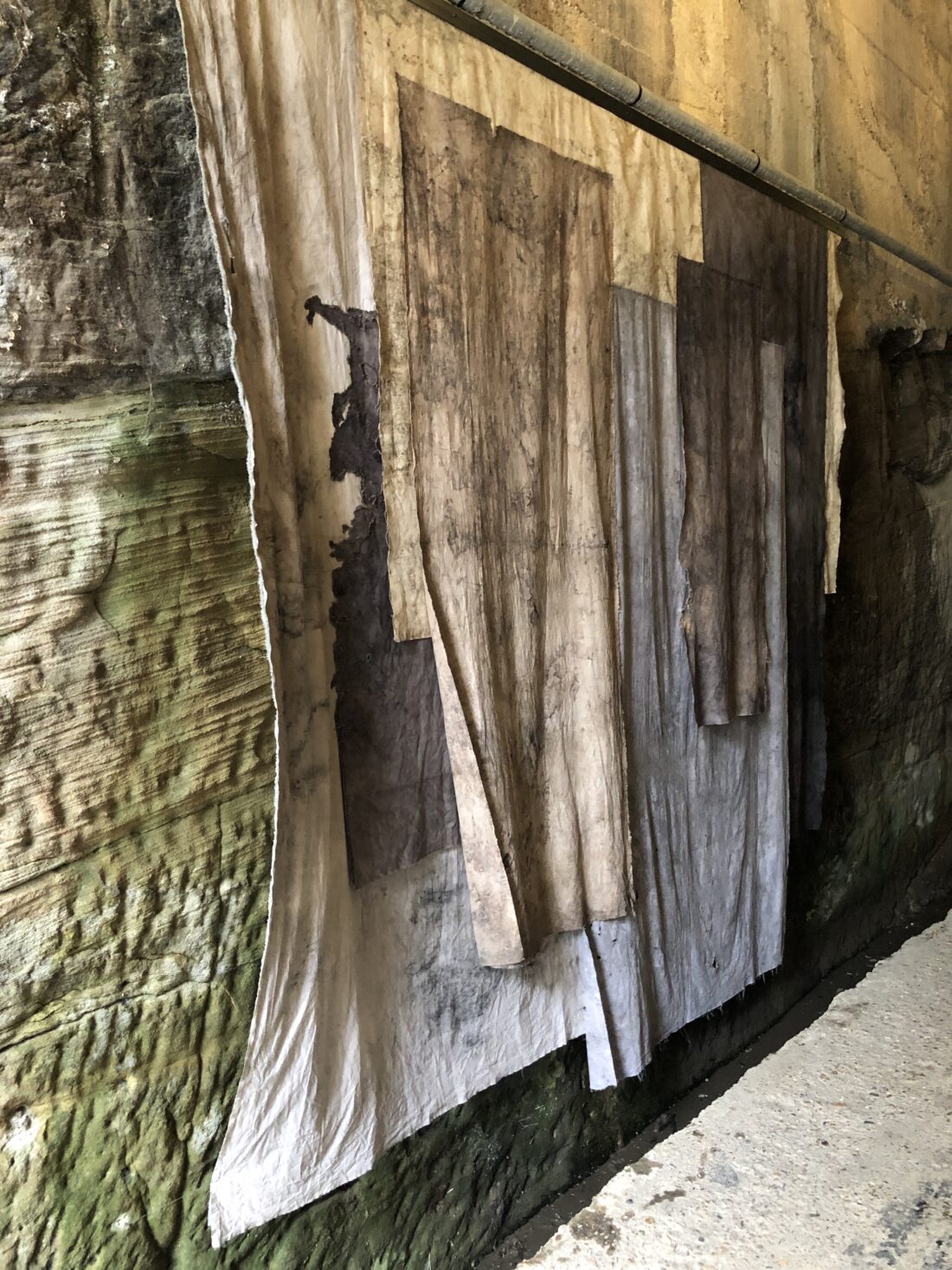 Winner, Drawing Prize, 2022 North Sydney Art Prize !
Material Palimpsest has won the Award for Drawing category in the 2022North Sydney Art Prize at the Coal Loader Centre for Sustainability.
Material Palimpsest draws on the materiality of the Coal Loader site to reflect its unique industrial past and present state. Fabric is impregnated with mining detritus found on site, overdyed with local flora, then imprinted with the texture of the tunnel walls. Hung in situ, it acts as a living monument to the site and testament to its history.
The North Sydney Art Prize is a major biennial arts event showcasing some of the best in contemporary art from across Australia.
This year's exhibition features over 110 artworks displayed across the grounds of the historic Coal Loader site.
Open daily 14 May – 29 May, 10am – 4pm.